Have a look on the
services we offer

Orthodontic
Orthodontics serve many purposes in dentistry and have been around for centuries in some form or another. But do you know what orthodontics do? Orthodontics are used to treat malocclusions, which is when the teeth do not line up naturally, often times leading to misalignment of the jaw as well as difficulty with chewing and speaking properly. Orthodontics can be used to treat a wide variety of dental issues, including problems with the bite, overcrowding, lack of space in between teeth and even discoloration of the teeth.
Pediatric Dentistry
Pediatric dentistry encompasses the dental care of infants, children, and adolescents who are not yet old enough to take care of their own teeth. The American Academy of Pediatric Dentistry (AAPD) notes that the first visit to the dentist should be when the child turns one year old and, ideally, before any tooth decay appears or other issues arise in young children with teeth or other oral health issues. 
Root canal Treatement
Root canal treatment, also called endodontic treatment, involves the removal of decayed or damaged tissue inside your tooth's pulp chamber and root canals to prevent infection and save the tooth from extraction. To save your natural teeth from removal, it's important to understand how root canal treatment works, what you can expect from the procedure, and why it's best to seek treatment as soon as possible if you experience symptoms of tooth decay or infection. Here are some common questions patients ask about root canal treatment.
Oral Surgery
Oral surgery is any surgical procedure that involves the mouth and jaw, including the teeth, gums, lips, tongue, and hard or soft tissues of the mouth. Dental procedures are not considered oral surgery; rather, they are referred to as dental procedures. The difference between the two is that dental procedures involve the tooth and gum tissue while oral surgery also involves surrounding tissues such as bone and muscle in addition to the gums and teeth.
Dental Implants
 Dental implants are artificial tooth replacements designed to look and feel like your own teeth. They're made of titanium, the same material that makes up human bones, so they can seamlessly fit in the mouth while providing the foundation you need to keep your smile healthy and bright. Implants are quickly becoming one of the most popular options for replacing missing teeth because they have a high success rate and offer benefits that other types of restorations don't provide.
Emergency Care
Dental Implant are the new standard of care for tooth replacement. They bond (osseointegrate) with health bone and provide permanent support for dental crowns and dentures. Dental implants look and feel like natural teeth and can last a lifetime. Dental Implants for tooth replacement.A missing tooth can be replaced by a dental implant without altering the healthy adjacent teeth. Once the implant is, an abutment is attached to provide support for the final crown.
Invisalign
Invisalign braces are an alternative to traditional braces that have become more and more popular in recent years. As their name suggests, these braces can be implanted under the skin of your teeth, rather than placed on top of your teeth like regular braces. While these clear and natural-looking braces offer several benefits over traditional metal ones, they do come with some drawbacks that you should know about before deciding if they're right for you. Read on to find out more about the pros and cons of invaslign braces.
Cosmetic denististry
Cosmetic dentistry can correct teeth that have been damaged due to genetics, disease, trauma, or simply the process of aging. Treatments include tooth-colored fillings and composite bonding materials, dental veneers and crowns, gum contouring and reshaping procedures, dental implants, and tooth straightening procedures such as Invisalign (clear aligners) and traditional braces. This article will help you better understand cosmetic dentistry so you can decide if it's right for you!
Teeth Whitening
If you're tired of your yellowish or even downright brownish teeth and want to do something about it, teeth whitening might be the perfect choice for you. It's also known as bleaching and can be performed in several different ways, whether it's through a teeth whitening kit, in the dentist's office or by using chemical-containing toothpaste and gels. Whitening your teeth can not only improve your smile but also lead to healthier gums and stronger enamel that will hold up better against staining over time.
Jaw fracture
If you've ever experienced a broken jaw (or mandibular fracture), then you know how difficult recovery can be. Not only do you experience tremendous pain, but it's also nearly impossible to eat anything solid, or do anything productive because of the intense discomfort.

Recovery from this injury takes around 8 weeks on average. 8 weeks! That's a long time to live through a recovery that should take 3-4 days at most. You're faced with an agonizing experience every single day until things start to heal properly and you're able to function again as normal.

Don't let this injury steal another day from your life — invest in a medical device such as the Malleable Jaw Splint instead! The device doesn't just provide the necessary protection for healing; it also helps guard against any types of TMJ symptoms that would set back recovery. They're light and breathable which ensures maximum comfort throughout the duration of treatment — which lasts less than half the time as before!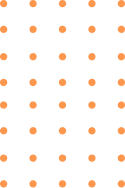 My Address
Deva complex, Thana Chowk Besides Income tax office, Jharkhand 829122
Mail
abhishek.frcs@gmail.com